Gutter Gurus is your first stop for enhancing the exterior of your home!
Almost nothing will impact the appearance of your home or commercial property more dramatically than your exterior siding. Whatever the priority of your siding project, Gutter Gurus friendly Home Improvement Specialists will assist you with a solution that is perfect for you. Keep your property not only looking beautiful but well protected when you contact us to learn more about our vast array of high quality siding products and materials.
There are a number of benefits to installing new siding:
Enhanced Curb Appeal–  As the age of your siding increases, it tends to take on a duller look, and generally appears dirtier. New siding can come in many different textures and colors, so your home's look can be optimally customized.
Increased Efficiency– Insulated siding will improve energy efficiency by keeping your home warmer in the winter and cooler in the summer. The insulation contributes greatly to a climate-controlled house.
Find and Repair Structural Damage– Older siding becomes less effective as it ages, so it may not do an effective job of keeping rainwater from your house's foundation. Replacing your old siding allows us to spot structural damage and repair it before putting up the new siding, possibly saving thousands in foundation repair.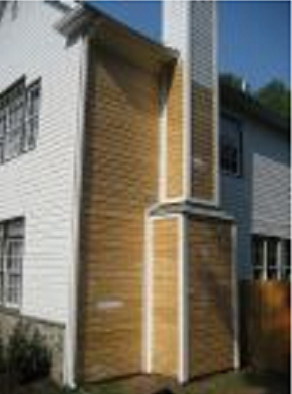 Gutter Gurus is your first stop for replacing or installing beautiful siding to really bring out the most in your home's exterior. Our team of specialists can assess your home's needs and will cheaply and effectively follow through. Contact us now to add value to your home! PA: (610) 971-9715 NJ: (856) 428-1299