Ensure your gutters are performing at their highest level!
Seamless gutters or continuous rain gutters are the most popular type of gutter sold on the market today.  Their seamless base greatly reduces the possibility of leaks and clogs.  The drainage system is located at the corners, which are then connected to a downspout.  Seamless gutters come in a variety of colors, allowing you to match them with the overall look and feel of your home.
Our professionals will install your gutters efficiently and effectively.
Gutter Gurus use a virtually invisible steel hanger which secures the gutter to your home tightly. This distinctive gutter hanger will augment the seamless look of your gutters, and is also significantly stronger than the spike and ferrule system used with lightweight aluminum gutters. The hangers are secured with screws instead of nails, which are much less likely to come loose when exposed to extreme conditions.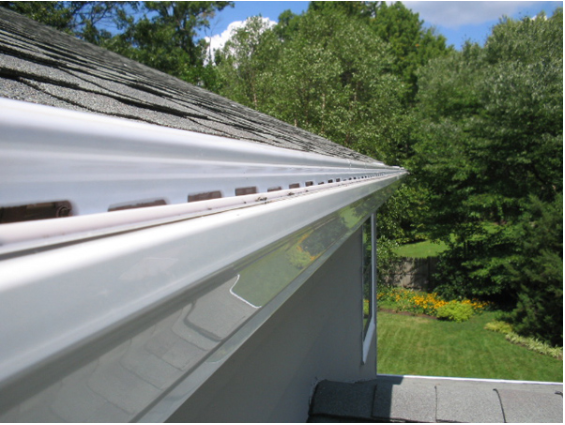 Don't let loose or leaky gutters cause you extra stress! Our team of experts will provide the optimal solution in order to keep your gutters as attractive and effective as possible. Contact us now at NJ: (856) 428-1299 PA: (610) 971-9715