About the Gutter Gurus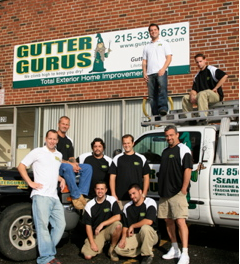 Gutter Gurus, Inc. is owned by Nicholas Bonifante and Joseph Potok.  Family owned and operated, Gutter Gurus offers personalized service, labor and product guarantees, and superior customer satisfaction.  Gutter Gurus specializes in all aspects of exterior improvements including seamless gutters, gutter protection, siding, windows, doors, shutters, capping and soffits.
They will even take on the small contractor projects such as mailbox post repairs, caulking jobs, installing antique weather vanes and even putting up and storing holiday lights.
"Protect your most important investment – your home."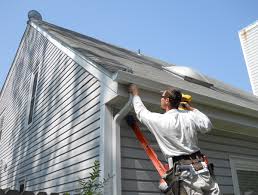 Typing in gutters, siding, windows or doors can help find a local contractor, but how can you tell for sure they will have the skill and expertise necessary to create a quality exterior improvement for your home? Gutter Gurus, Inc. of Pennsylvania and New Jersey is the answer to all your contractor needs. Call us today to learn more abut our professional gutter services!  PA:  610.971.9715 NJ:  856.428.1299
The dedicated members of Gutter Gurus pride themselves on really getting to know their customers, what needs to be done at their home or office, and what doesn't need to be done to eliminate wasteful spending. Their service is very personalized. Nick – Joe – Vince – Mike – you will know who is showing up on your doorstep, what the price will be beforehand, and exactly how the final results will show quality craftsmanship.