Ductwork is one of the most important aspects of your HVAC set-up
In order for the heating and cooling capabilities of your home to be maximized, it having proper duct installation is crucial. If your installed ducts are improperly sized, it can have a big impact for your energy bills and repair needs. If they are too small or too large, your HVAC system will be forced to work extra hard in order to circulate air throughout the house.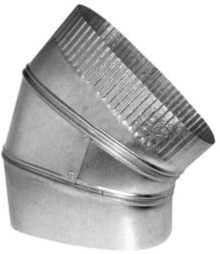 Proper duct installation goes a long way towards ensuring your home is providing comfortable and efficient levels of airflow
After properly sizing the ductwork, HVAC Gurus will expertly and professionally install your ducts in the most energy-saving way possible.  We are committed to ensuring our customers are served effectively so you can rest easy knowing you won't have any future issues. Costly damages due to incorrect duct installation will be a thing of the past.
For years, HVAC Gurus has provided the highest quality in ductwork installation services. Our goal is to ensure your home's HVAC system is running as efficiently and effectively as possible, and ducts play a huge role. Contact us now at (215)613-8108