Ensure your chimney is properly maintained!
In order for your home heating service to work as effectively as possible, your chimney needs to be kept clean of smoke and soot. Unknown to most, the cleanliness of your chimney is critical not only to being efficient, but also to enhance safety. Build-up over time can cause a fire in your chimney, especially if you have an old chimney liner.
Not sure if you need a chimney liner cleaning or replacement?
As a rule, fireplace chimneys should be inspected and cleaned every 2-3 years, while furnace chimneys should be done every year. Our gurus will be able to confirm whether or not you should get a new liner installed as well. Your safety and wellness is our primary focus when making decisions on how to act.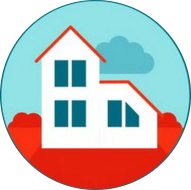 HVAC Gurus are experts at servicing your chimney, or even replacing an old chimney liner. Our team of professionals will be able to advise you on the ideal plan to get your chimney working at its highest level. Contact us now at (215)613-8108 to make an appointment!